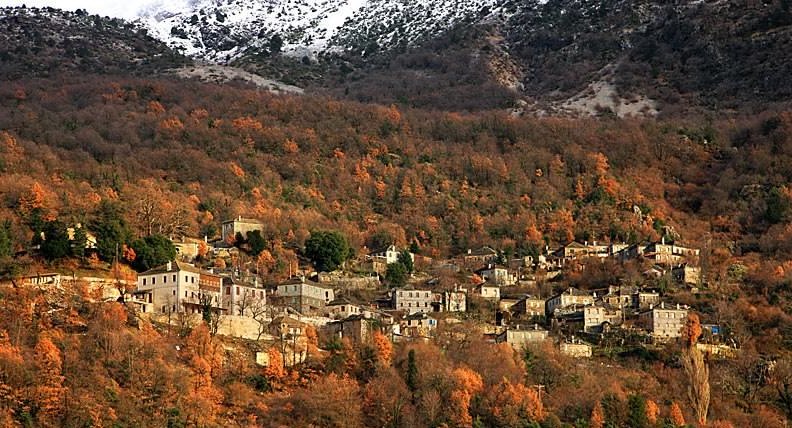 A three day escape at Zagori
27/10/2016 @ 20:00

-

30/10/2016 @ 16:00
Do you have plans for the 28th of October? Join us for a Trip2taste at Zagori
Zagori is one of the most strictly protected areas in Greece due to its wild and unspoiled nature and its distinctive traditional architecture. This four day excursion evolves mainly in altitudes ranging from 450 to 1,300 meters. The trip is designed in such a way so that participants appreciate nature, exercise, relax and last but not least enjoy local gastronomy with top quality Greek wines & spirits.
Trip2taste @ Zagori was conceived and organized by two specialists in their own field: Mr. Paris Zografos, the owner and Manager Director Tsouka Rossa a local company based in Zagori focusing on Adventure travel and Mrs. Marina Boutari, the founder and Managing Director of Trip2taste the awarded gastronomic tourism event and tours organizer. Both of the organizers will be the tour guides for this trip.
The Program
Thursday October 27th,  2016
Our Trip2taste starts the night of October 27th, 2016. We will meet at Ano Pedina village in order to check in at our hotel "Monopatia Resort" and freshen up. We will enjoy a welcome dinner at the famous Kanela & Garyfallo restaurant.
Friday October 28th, 2016
We will drive to Oxia to enjoy the breathtaking view of the Vikos gorge – the deepest gorge in the world!  We will then drive to Monodendri village where we will visit the Monastery of Aghia Paraskevi and hike to Grounia view point.  Thereafter we will taste the famous "Kikitsa pie" for lunch. In the afternoon we will visit the well known stone bridges of Arkoudas, Kokkoros and Plakidas and the villages of Dilofo and Koukouli, before reaching Kapesovo to have a tasty traditional dinner by Yianna at Thoukididis guesthouse.
Saturday October 29th, 2016
This day is the river day! We will start with either trekking or rafting down Voidomatis river. Voidomatis is considered to be one of the cleanest rivers in Europe!  The starting point will be the Papigo bridge and the ending point the beautiful Kleidonia stone bridge. We will have a light picnic lunch by the river under the trees. After lunch we will drive to the view point of Vikos village to have a last glance of nature's grandeur, viewing simultaneously the Vikos Canyon, the Voidomatis springs and the Papigo towers. In the afternoon we will visit Mikro Papigo and the Rogovos pools ending at Megalo Papigo where we will have a traditional dinner at Astra restaurant.
Sunday October 30th, 2016
We will start the day with a short walk to the Monastery of Evagelistria and then drive to Monodendri to Visit Rizarios Exhibition Center. We will walk/drive to Vista and visit the newly opened Natural history Museum. We will end our visit with a tasty lunch at Lithos restaurant.
Total Trip Prices depend on room type & age of participants.
Total price per person in a double room 370 euro (including VAT)
Total price per kid (10-18) in a double room 350 euro (including VAT)
The total trip price includes:
Luxury Accommodation: 3 nights at "Monopatia Boutique Mountain Resort"
3 Traditional Greek Breakfasts at "Monopatia Boutique Mountain Resort"
6 Food & Wine Pairing Meals:  3 traditional lunches and 3 great dinners paired with awarded wines/spirits/beers specially created by the local chefs in co-operation with Marina Boutari
Trekking & Sightseeing: 3 days of Trekking and sightseeing with the best local guide Mr. Paris Zografos
All taxes
The total trip price does not include:
Transportation with a Luxury minivan. However transportation with a mini van is an option and can be arranged at an extra cost depending on the group's needs and preferences.
Extra drinks or food ordered
Tips
Gifts or Souvenirs
Entrance to museums
Optional Sports Activities: Rafting 25 euro per person & Horseback Riding 35 euro per person
Reservation Guidelines
Room reservation & trip participation is secured with a deposit of 30% of the total price.
Free cancellation before Oct 14th, 2016.
For more information or reservations please contact us at info@trip2taste.com or at 210 7239791
Share This Story, Choose Your Platform!