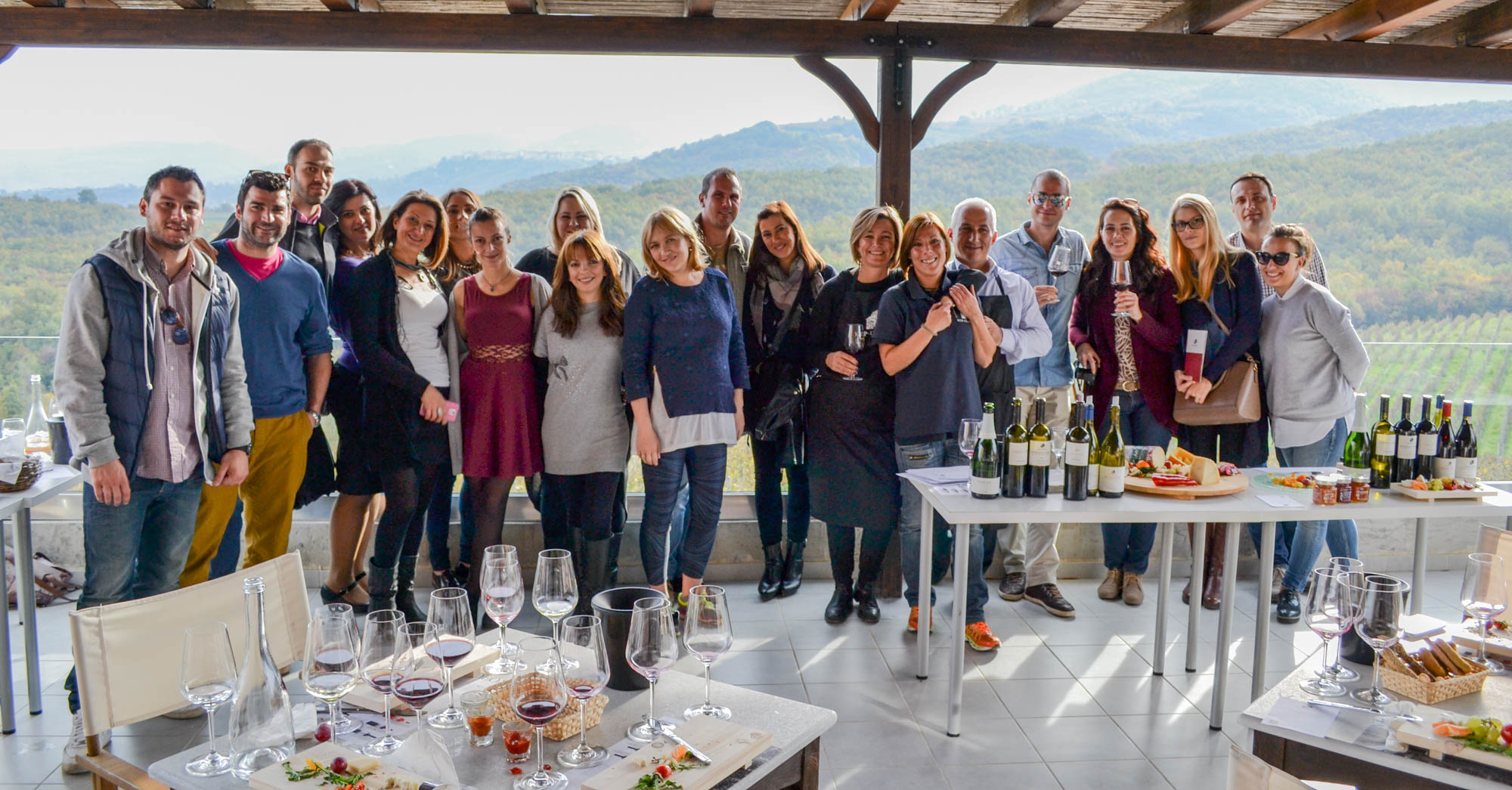 Kir-Yianni Wine and Cheese Game
08/11/2015 @ 13:00

-

15:00
Trip2taste and Kir-Yanni share the same passion for wine and hospitality thus it was expected for these two companies to join forces to achieve their common goal: to promote quality wine tourism in northern Greece.
The first event took place on Sunday November 8th 2015 in honor of the European Day of Wine Tourism that is celebrated every year on the second Sunday of November. Participants had the opportunity to play a wine-tasting game with 6 selected wines of Kir-​Yianni form Naoussa and Amynteo: the new Paranga Sparkling, Tesseris Limnes, Ktima Kir-Yianni, Dyo Elies, Kali Riza, and Ramnista. The wines were perfectly paired with a great selection of high quality cheeses from all over Greece, as well as with delicious hand made ​chutneys by Chefstories.
A great experience! Amazing pairing of wine and cheese, unique view, superb hosts! Thank you for everything!
Thank you for giving us the chance to experience a unique gastronomic experience. Thank you for the special price that included the perfect weather, the picturesque view, and the superior food&wine pairing. We are looking forward to a participate at next year's harvest!!!
A great day, with wines greatly matched with Greek cheeses. Warm welcome and hospitality from our hosts who guided us through the different combinations. We will come back!
Great landscape and view!! Fun and hospitable hosts!! Great selection of wines & cheeses! Tasty pairings – a feast of taste!! Please repeat it!!! Great atmosphere, service, décor! Keep the winery open to public more days during the month! Organize more events like this one And last but not least, Have a tour around the winery at specific dates!!
Simplicity, timelessness and emotion enough from today's food and wine experience. All the best for every future event.
Great event. Amazing day, a very professional. Friendly people, great hospitality. But most of all some of the best wines at the most beautiful balcony of mount Vermion.
Thank you for the great hospitality and the wonderful trip to taste …