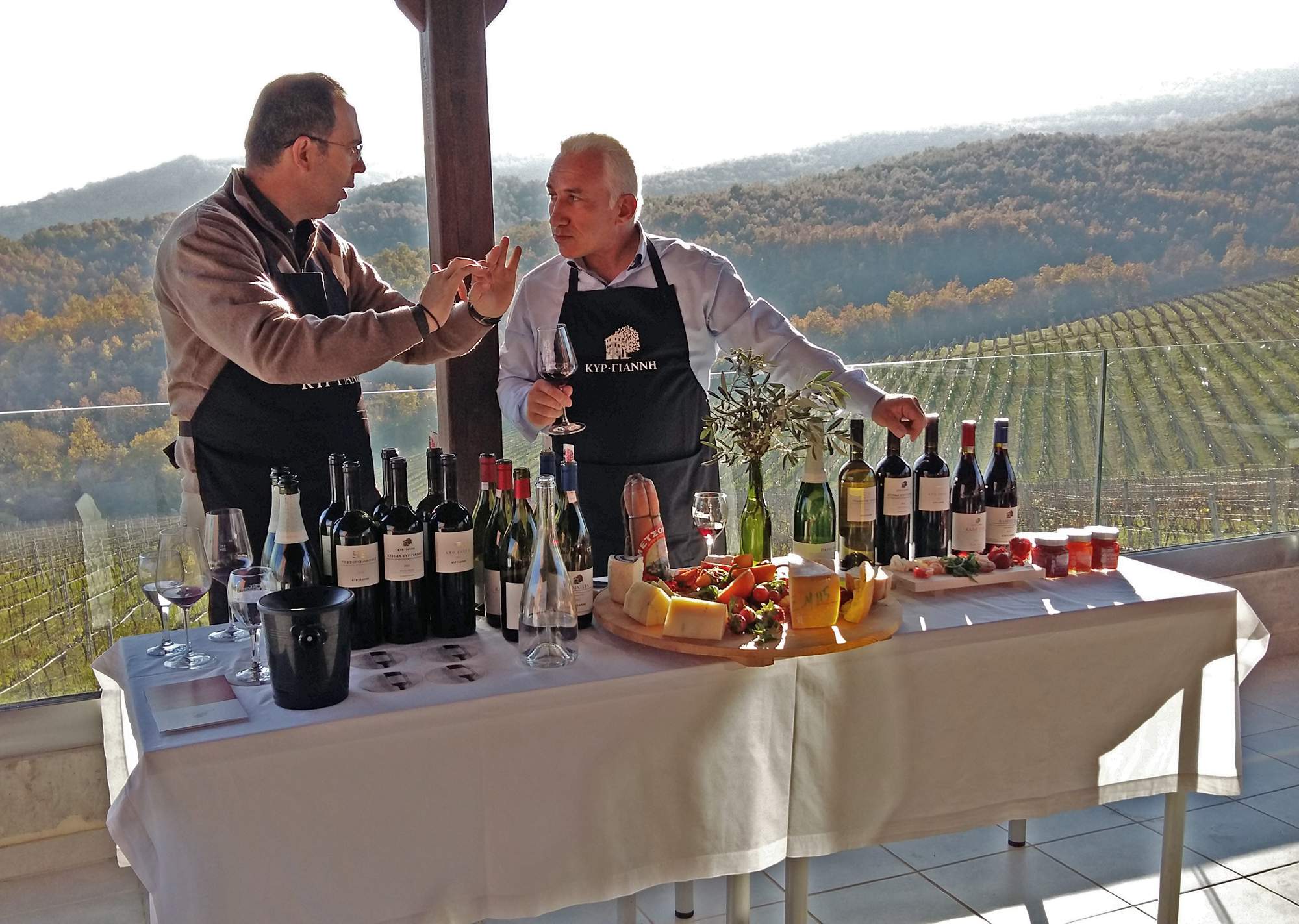 Kir-Yianni Wine and Cheese Game
13/12/2015 @ 13:00

-

15:00
Naoussa winemakers​ held for the third consecutive year the wine event "Naoussa, C​ity of Wine". This year's event was very successful and had numerous food & wine tasting​ events, a wine conference with a lot of interesting topics covering fields from organic farming to exports and marketing, and a great tasting of the wines of the 20 members of Naoussa Winemakers & Vine-growers Association.  Restaurants offered delicious food & wine pairing menus at special prices and a lot of Xinomavro wines offered by the glass. Additionally, we were pleased to see the new logo of Naoussa Winemakers Association, with the tagline: "Naoussa – the bloodline of Xinomavro".
One of the highlights of the last day of "Naoussa, City of Wine" celebration was our second Kir-Yianni Wine & Cheese Game that took place at Ktima Kir Yianni on Sunday December 13th, 2015 and lasted for two hours. Our guests had the chance to relax and admire the breathtaking view of Ktima Kir-Yianni's balcony and at the same time enjoy an unforgettable gastronomic experience.  Marina Boutari, Event Hostess, Andonis Kioseoglou, Chief Wine-maker, and Michalis Bampis, Gastronomy Consultant, paired 6 selected wines of Kir Yianni, from Naoussa and Amynteo, with a great selection of cheeses from all over Greece and with hand-made Greek chutneys from Chefstories.
This was a truly unique experience for us! The "journey" was far better than we had imagined and we will be eagerly await for your next unforgettable experience scheduled at Metsovo!
Thank you very much for your hospitality! Your wines are extraordinary and we appreciate our every day moments while drinking one of your mouth-watering selection of wine! Keep up the good work!
Magnificent place and great hospitality. The weather was amazing and made the whole experience unforgettable! Waiting for your next event!
An unforgettable experience, thank you very much for everything that I learnt during the game! You are all amazing, please keep up your excellent work!